FREE 2022 Guide Reveals...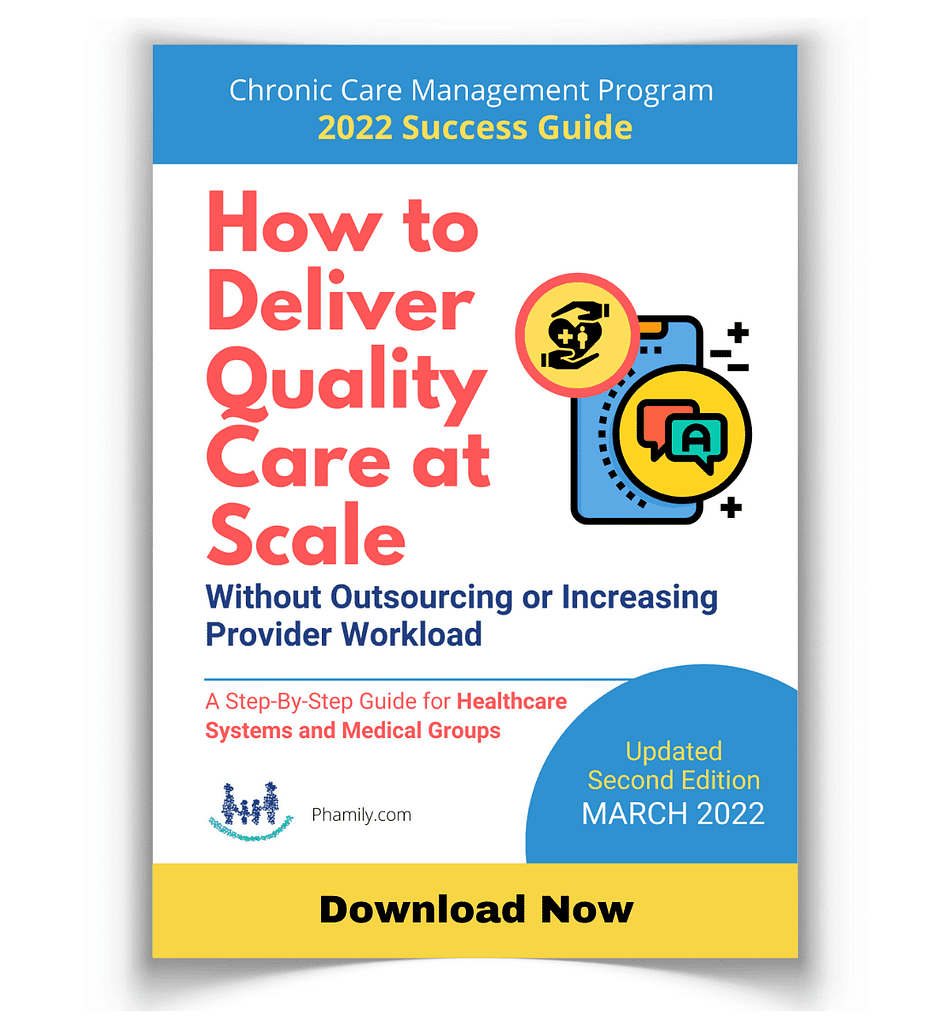 HOW health systems and medical groups can provide high-quality, personalized care at scale in less than 60-days!
Why the #1 key to success is personalized care at scale. Not Outsourcing!
How to automate enrollment, instantly personalize care plans, and auto-documentation with No More Long Hours Calling Patients. 
Without Staffing STRESS or Busywork! Find out why patients and providers LOVE Phamily. 
Sustainable Quality Care That Puts Patient Relationships and Experience First...
"At Silver Cross, our primary mission is "caring for our community." My job is to make sure we meet that fulfill that mission across our patient populations and practice groups, and do it in a sustainable way. That's why the first time I saw the Phamily platform I immediately recognized the flexibility and potential it had for population health delivery… In just a few months we've enrolled more than 3,200 Medicare patients and plan to reach 5,000 by September… The program is fully self-sustaining and our patients, providers, and leadership all love it."
Get Your Free Copy Of The CCM Success Guide EBook
Trusted by leading medical groups – big & small